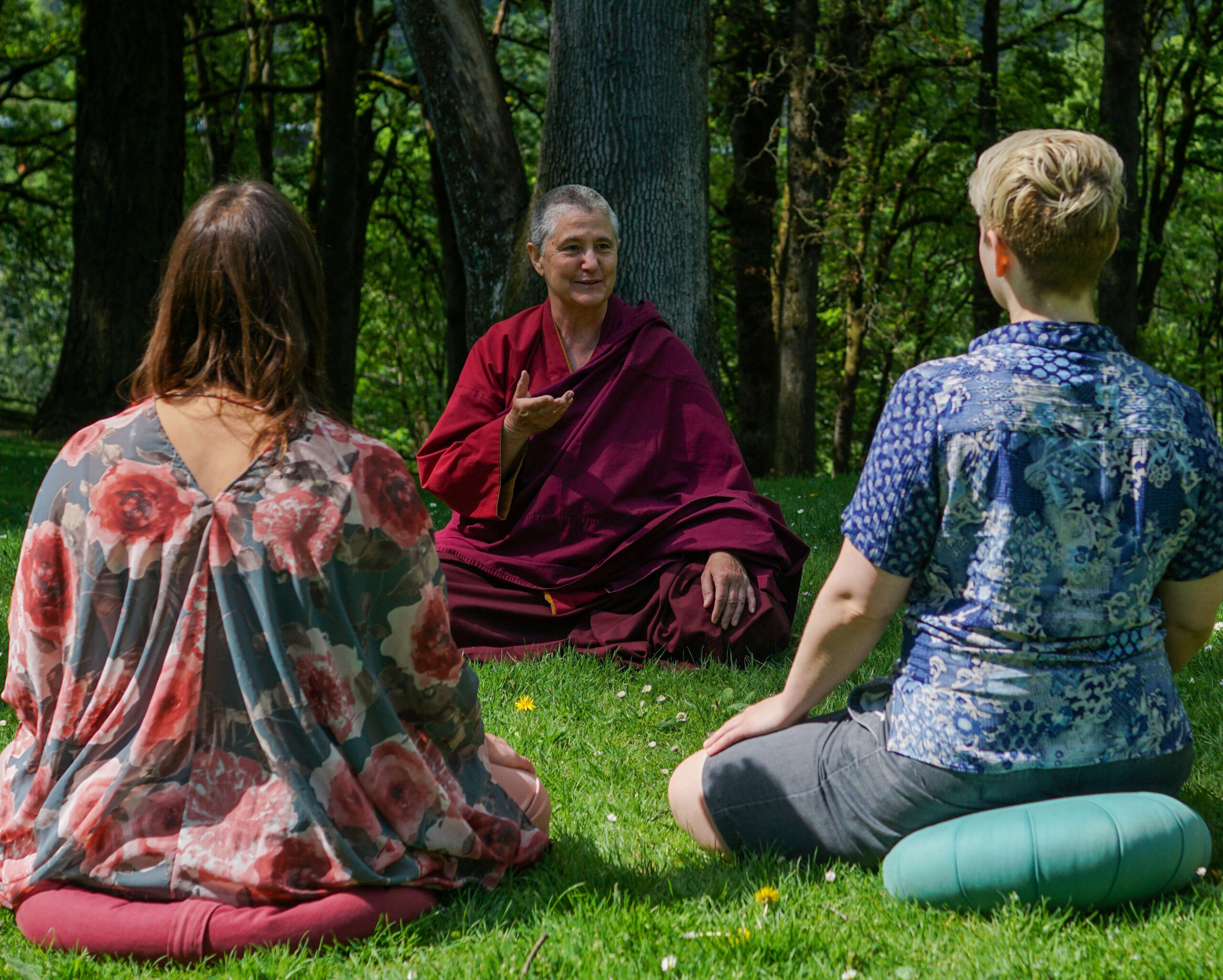 Dekeling is a meditation community based in Portland, Oregon.
We offer authentic Tibetan Buddhism, made accessible for today's world.
Join us for meditation, classes, and special events.
Monday Night Meditation & Dialogue
This is a great place to get to know us. On Monday nights we meet at 7 PM PT for an hour of meditation, accompanied by beginners' instructions. After a short break, we share questions and open dialogue. On 2nd and 4th Mondays, we also meet at Heart of Wisdom Temple, as well as on Zoom.
One-on-One Meeting With a Teacher
Lama Lekshe's calendar is open again.

Mid-Week Meditation: Sanity Break
It's a pandemic, for heaven's sake. You need this. We all do.
Join us for half an hour of calm abiding meditation from 1:30-2:00 PM PT. New to meditation? No problem. Not a Buddhist? No problem. It's a small group and a friendly space. Brief beginners' instructions are given every time. Everyone welcome.
Dekeling Podcasts
Dharma talks to keep you company and wake up your heart.

<!=========Events list Template 2.2.4=========>
Green Tara is one of the most beloved practices in the Vajrayana. In 2022 we are offering a special step-by-step series of classes and workshops designed for beginners, to help…
Find out more »
The Dekeling Vajra Heart Program is three years of committed practice, study, and service in a group format. The program will include Shamatha, Vipassana and Mahamudra; at least two yidam…
Find out more »
Throughout our lives we long to connect with our truest self and to find a greater sense of intimacy with the people, places and experiences in our lives. Yet even…
Find out more »