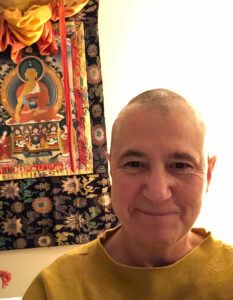 It helps to get to know a community over time. So we offer many ways to engage, both virtually and in person. Beginner and advanced—all are welcome. 
Got questions? Not sure if meditation is for you? No pressure. No "shoulds."
During the time of COVID restrictions, meetings are done by Zoom or out of doors. One-on-one meetings are no cost, and scheduling is flexible.
Please note: Lama Lekshe is working in Asia until mid-February. Appointments will resume when she returns. 
To have a Zoom appointment, make it here.