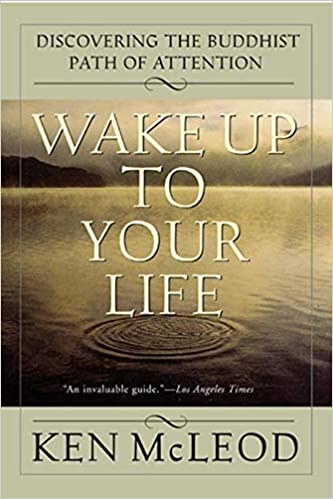 This class is mid-session. In order to join, you'll need permission. Email us at Lekshe@gmail.com
The key to becoming fully alive and joyful is to develop our natural capacity for attention and to be fully present here and now. In this informative guidebook to practical Buddhism you discover:
How to live life with equanimity, loving-kindness, compassion, and joy
How to cut through obsessions with the external world, relationships, harmful emotions, pleasure and power, and self
Tried-and-true methods for cultivating active attention with your body and mind.
Each month we explore a new section of this book by Ken Mcleod, founding teacher of Unfettered Mind. We have a teaching, then a discussion and then students leave with a practice assignment for the month. The group acts as a metronome for your on-going practice.