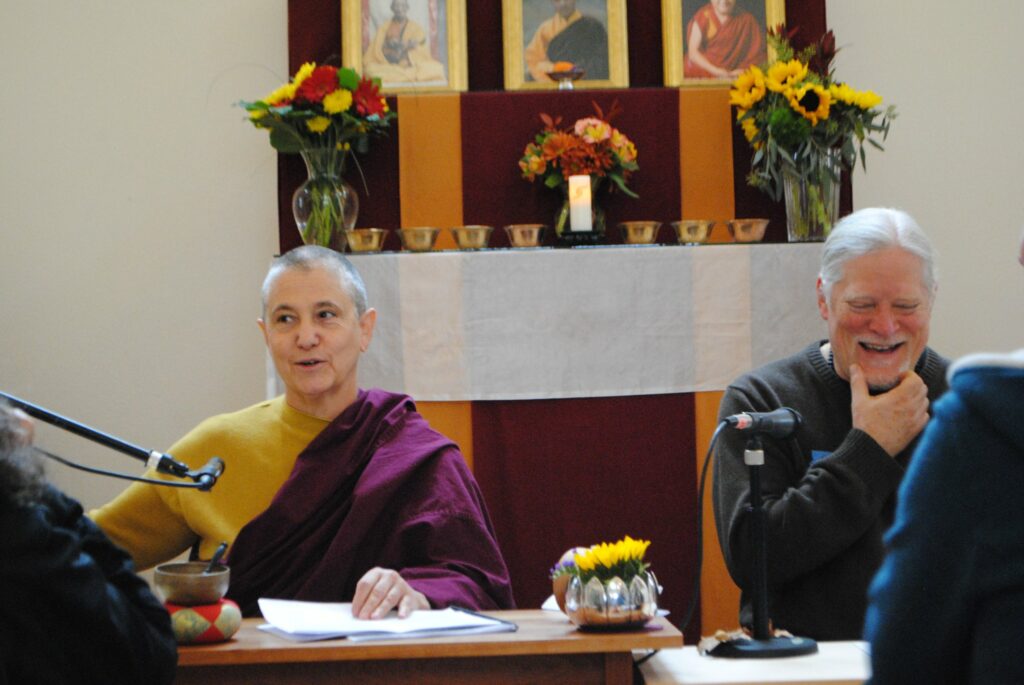 This study group meets the first and third Thursdays of every month, from 6:30 – 8:00 PM PST. On Zoom. The link is here and on the Dekeling.community home page.
Atisha's Mind Training in Seven Points is one of the best-known teachings in the mind training (lojong) tradition. It includes the practice of taking and sending (tonglen). The Seven Points comprise a complete path, with instructions and guidance that cover all the essential points of Mahayana Buddhism.
Suggested commentaries include but are not limited to
Start Where You Are : A Guide to Compassionate Living by Pema Chödrön
Training the Mind and Cultivating Loving-Kindness by Chogyam Trungpa
The Practice of Lojong: Cultivating Compassion through Training the Mind by Traleg Rinpoche
Enlightened Courage: An Explanation of the Seven-Point Mind by Dilgo Khyentse Rinpoche
Advice from a Spiritual Friend by Geshe Rabten, and Brian Beresford
A Recommended Article: Lojong: How to Awaken Your Heart, Pema Chödrön, Shambhala Sun, Sept. 2003 – here
The root verses are – here
Buy the 'Lojong Cards' – here or better yet, make your own
If it is happiness you seek,
First tolerate suffering.
Without experiencing tears,
You will not appreciate laughter.
Chengnawa Lodrö Gyaltsen (spyan snga ba blo gros rgyal mtshan, 1402-1472), quoted by Shabkar, in bka' gdams sprul pa'i glegs bam, fol. 177b