Vajra Heart – 3 Years of Gradual Path ** Program FULL – waitlist for 2024 open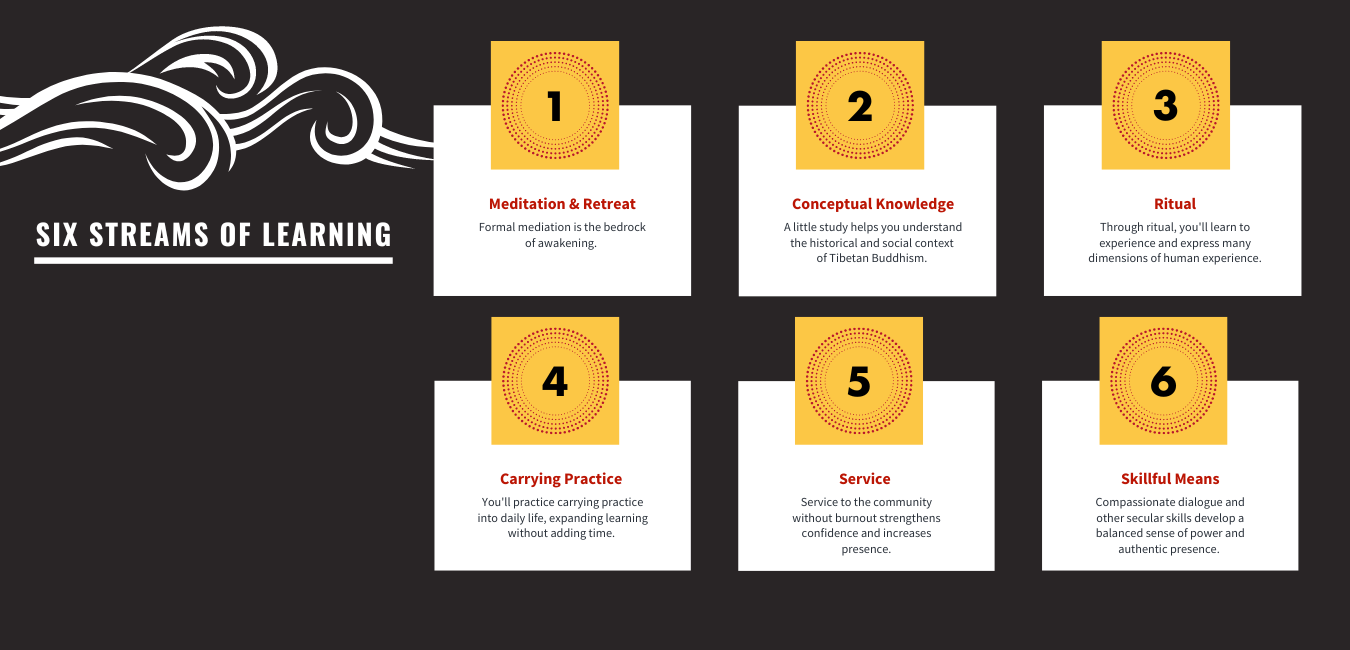 The Dekeling Vajra Heart Program is three years of committed practice, study, and service in a group format. The program will include Shamatha, Vipassana and Mahamudra; at least two yidam practices; Seven Points of Mind Training; and an option to study and practice Kagyu Ngöndro. The program is divided into six streams of learning:
meditation and retreat (calm abiding and tonglen retreats, for example)
carrying practice (Lojong, for example)
conceptual knowledge (history of Tibetan Buddhism, for example)
ritual (lamp offerings, and smoke offerings, for example)
service to the sangha (volunteering, for example)
skillful means (secular skills that support a lifetime of practice).
Most of the Vajra Heart curriculum is open to the entire community—except for the monthly cohort group meetings. The curriculum assumes no prior knowledge of Buddhism and proceeds in a systemized manner at a leisurely but continuous pace along the path of Mahamudra, with two lighter months in summer to accommodate travel and a time of renewal. For reasons related to Covid, the program meetings are currently primarily on Zoom, with options to see the archived videos if you miss a class or event. Vajra Heart students commit to complete the program of study and to two periods of retreat, minimum, per year. Students are encouraged to take refuge if they have not already. Service to the sangha is a part of the program commitment.
Program registration for 2021-2024 are closed. If you would like to be on our waiting list for a possible 2024 program, please email us at DekelingPDX@gmail.com.
Related Events