*RETREAT – Four Foundations of Mindfulness
August 19 @ 10:00 am

-

5:00 pm

PDT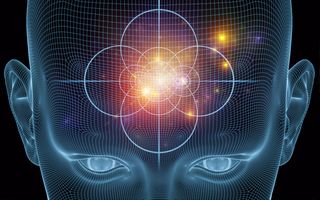 The practice of meditating on the Four Foundations—mindfulness of the body, feelings, mind, and phenomena—is recommended for people at every stage of the spiritual path. To help increase your stability and precision in these meditations, we offer this one-day retreat of instruction and continuous practice.
This is a great starting place for those new to the Four Foundations of Mindfulness. It will also deepen the skills and experience of those who have done this practice many times. The retreat will unfold as a spacious series of practices, with breaks and a sack lunch in between.
By mindfulness of the body, we come to recognize that the body is not a solid unified thing, but rather a collection of parts. In one way, the body is a collection of experiences. Practicing mindfulness of feelings helps us develop a simple nonjudgmental awareness of what we are experiencing—seeing a particular feeling as one of many feelings, rather than as my feeling or as part of me. As we watch each emotion or sensation as it arises, remains present, and passes away, we observe that any feeling is impermanent. When we look at the mind, we are not looking at mere consciousness. The mind alone cannot exist, only particular states of mind that appear depending on external or internal conditions. Paying attention to the way each thought arises, remains present, and passes away, we learn to stop the runaway train of one unsatisfactory thought leading to another and another and another. We gain a bit of detachment and understand that we are not our thoughts. In the end, we come to know "mind as it really is." Looking mindfully at phenomena, we see that all beings are subject to birth, growth, decay, death, sickness, sorrow, lamentation, and defilement. When we look outside ourself, we saw that everyone else was suffering from these same problems. This recognition helps us to see that no one outside ourself can free us from his suffering. So we search within for truth and freedom.
Related Events