Light Offering Ritual Instruction
June 21 @ 6:30 pm

-

8:30 pm

PDT

Free – $20.00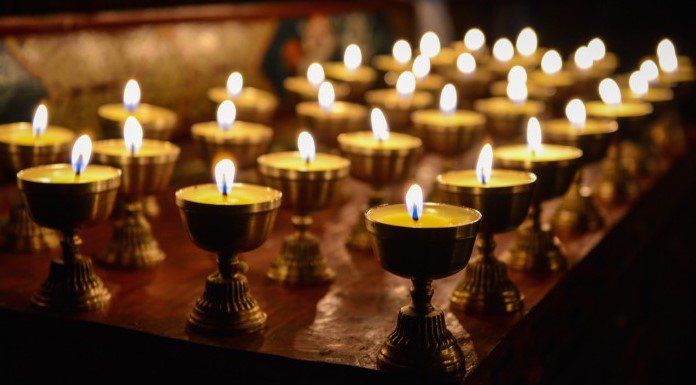 In many spiritual paths, including Tibetan Buddhism, offerings of light have great significance. In our tradition, we use light offering rituals to dispel the darkness of ignorance and the resultant suffering. As we light a candle, butter lamp, or electric light—or even visualize light offerings—we ignite the flame of awakened mind, illuminating the truth of reality, thereby decreasing suffering and its causes.
Light offerings can be done on special days and to celebrate or commemorate events. They can be done to honor transitions such as birth and death, and in times of illness, uncertainty or sorrow. They can also be offered to create or acknowledge good fortune and joy. One can offer lamps for the benefit of a specific person, or in general, for the welfare of all.
In this meeting, you'll learn to make a formal light offering and will receive a written sequence of prayers and mantras to do so. You'll be prepared to integrate this ritual into a 2022 summer solstice June 21st celebration if you wish. Lama Lekshe will also provide resources for those who wish to make traditional butter lamps. (Tibetan དཀར་མེ་)
This event is appropriate to any level of practice. The class will be streamed on Zoom, but will not be recorded for the general public.  
Related Events