Learning to Give it All – Making the 8 Auspicious Offerings
March 2 @ 6:00 pm

-

8:00 pm

PST

$30.00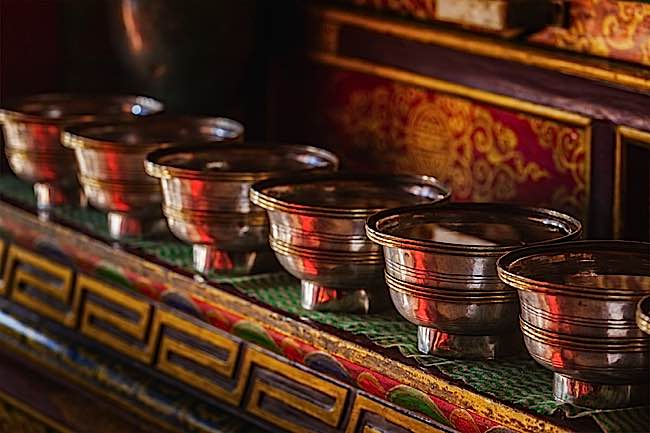 From a Tibetan Buddhist point of view, when you make the 8 auspicious offerings, you cultivate generosity and learn to let go. This simple, but essential ritual will create the causes and conditions for your practice to flourish. It will increase your mindfulness, discipline and devotion—and it takes only minutes a day.
In this beginning class, you'll learn
how to make the 8 offerings by using bowls of water or other substances.
the meaning of each offering, why we offer that particular thing, and to whom it is offered and why.
how to prepare the offering bowls and how to handle them during the offering.
how to take the offerings down at the end of the day.
a few things that usually not offered ritually.
the names of each offering in English and Sanskrit.
the supplies you need to make offerings.
The eight offerings appear at the beginning of nearly all Tibetan practices that include visualization and chanting. If you aspire to be an altar-keeper at Dekeling, this class will help you get started on the skill set. Making offerings is a delightful ritual. Later we'll learn the prayers made during offerings and other, more complex offering practices. This class is the foundation for all.
Related Events