Refuge Vow Ceremony
May 28 @ 10:00 am

-

12:30 pm

PDT

Free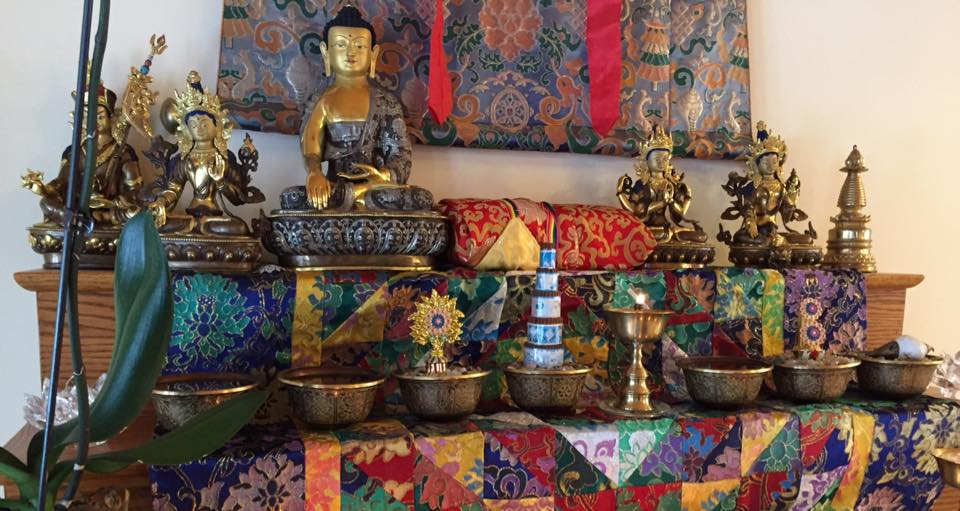 This is a free event, open to the public. Please RSVP only the person taking refuge. Family, including children, and friends are welcome whether they are Buddhist or not. Anyone, whether a member of Dekeling or not, may take the vow of refuge. If you RSVP, we will have a Celebration of Refuge card prepared in advance for you. If COVID regulations permit, we'll share tea and cookies after the ceremony. All are welcome! The ceremony will be conducted at Heart of Wisdom Temple and streamed on Zoom. You may take the vow on Zoom, if you let us know in advance.
"Taking the Refuge Vow is making a commitment to the path of practicing Dharma (the teachings of the Buddha). In fact, it serves in many ways as a doorway to realizing our own Buddha nature. The very act of walking through this door is one of setting a strong intention for one's life. It's a skillful means or intelligent method that involves consciously moving toward our longing to be free of suffering, such that the momentum of our life flows continuously in the direction of wakefulness. The essential point of Dharma practice is to transform the mind, and we devote ourselves to this inner journey when we formally take this vow. People who are considering taking Refuge for the first time often ask if it's in conflict with any other faith tradition—my teachers have always told me it's not. Rather, it can be viewed as a strong support, marking a time of change in our life, a time when we are ready to turn inward and work with the conditions of our own minds and hearts, as a method to bring greater ease, happiness, and meaning to life.
"Through our own practice and experimentation in applying the teachings of the Buddha to life, exactly as we find it, our movement toward wakefulness becomes a blossoming confidence and sense of ease—a knowing where to place our trust, and where to go for Refuge and fulfillment. We see how our inner transformation benefits those we love, those we find most challenging and the overall atmosphere of our life.
"As we perceive a turbulent world and unpredictable life, Refuge is an invitation to examine where we habitually turn for comfort, safety, sanctuary. As practitioners, our practice is one of taking Refuge in something we call the three jewels: the Buddha, the Dharma, and the Sangha. Along the path, this unfolds as a deep contemplation of the meaning of the three jewels as our objects of Refuge. Ultimately, Refuge arises as something we call insight. The 'absolute' Refuge being the Buddha's realization—we are 'a lamp unto ourselves.' Our own awakened nature is the Refuge we can rely on to cross 'the stormy waves of birth, old age, sickness and death.'"
—Sue Kochan, Buddhist teacher, on the Vow of Refuge 
Yes! I am taking refuge
If you RSVP we will have a refuge certificate of celebration ready for you.
Related Events