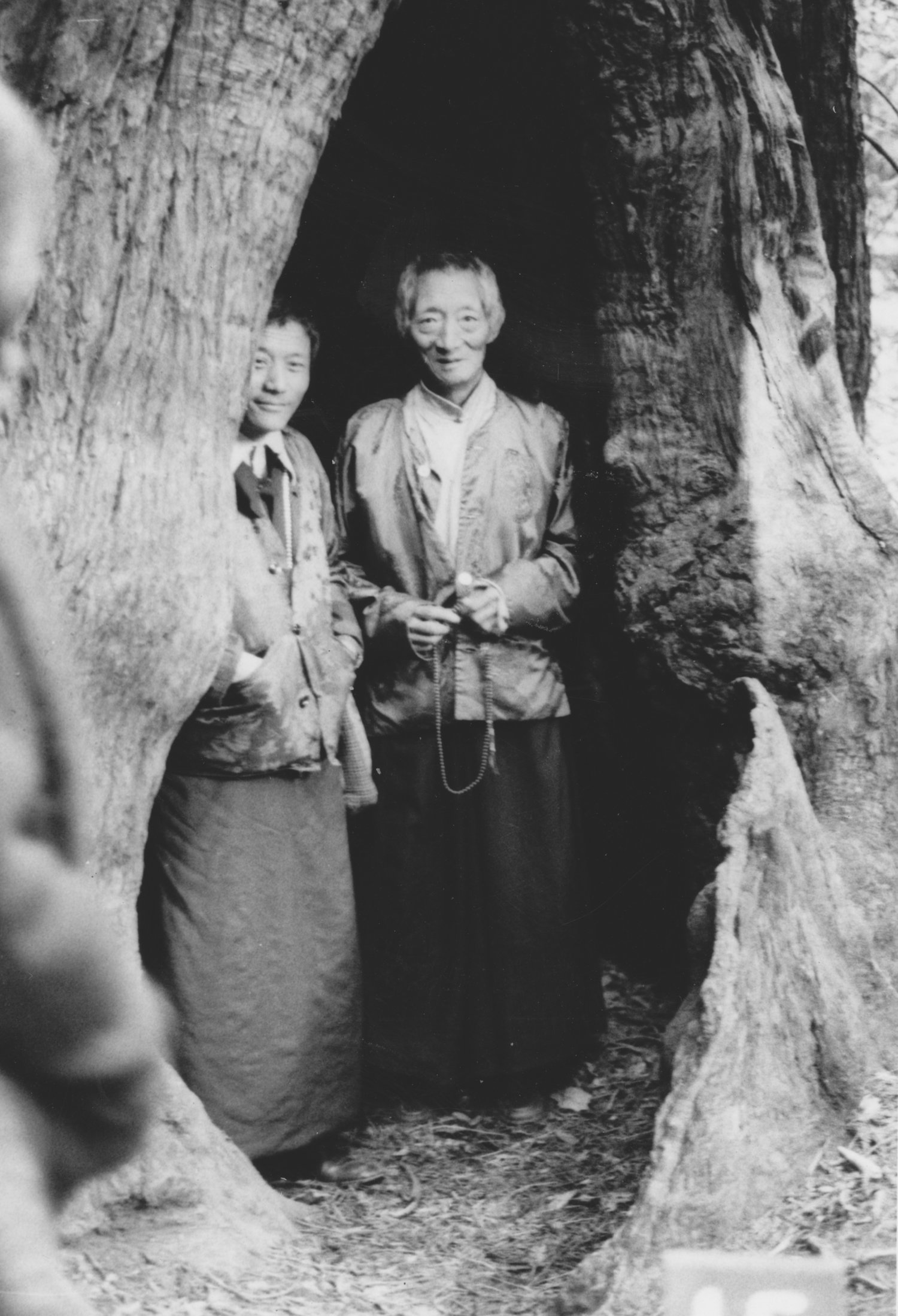 Kalu Rinpoche visits the USA
Kalu Rinpoche was open to teaching the Dharma to international students who found their way to India in the 1960s. At their request, he began to travel to Europe, North America, and Southeast Asia in the 1970s, establishing his first Western center, Kagyu Kunkhyab Chuling, in Vancouver, Canada. He also founded a retreat center in France in the mid-1970s, offering the first three-year retreat of the Shangpa and Karma Kagyu lineages to western students. Thereafter, he established a number of other centers in North America, including KCC in 1976. He died at his monastery in India in 1989.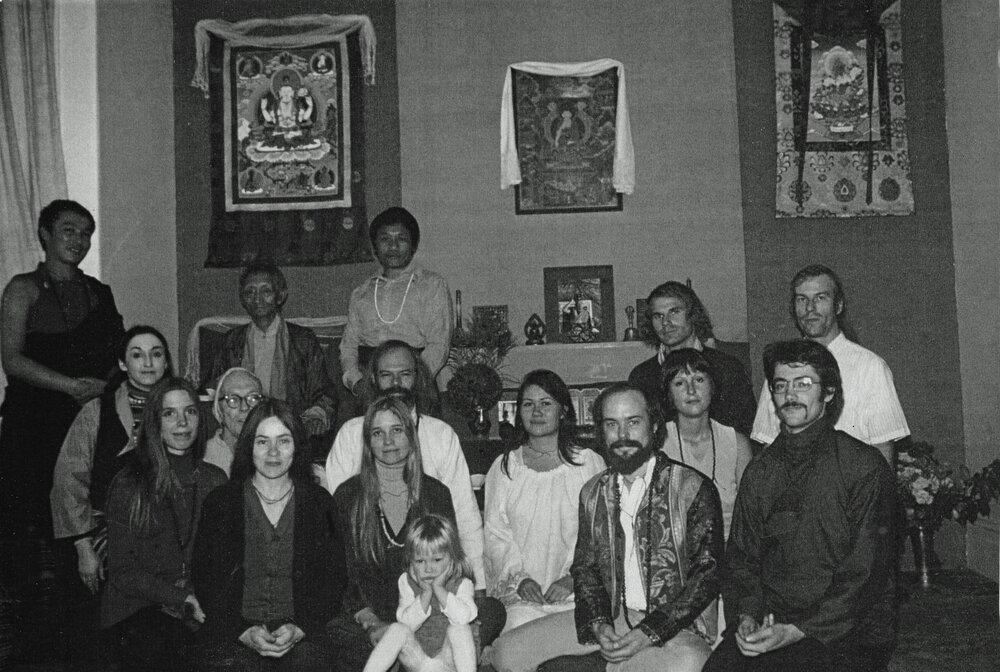 Michael Conklin
meets Kalu Rinpoche
Michael met Kalu Rinpoche and took refuge and, along with others, started a dharma center in San Francisco, at Kalu Rinpoche's request. Kalu Rinpoche is seated, on the upper left. Michael is on the upper right. Michael was President of the Board for a number of years.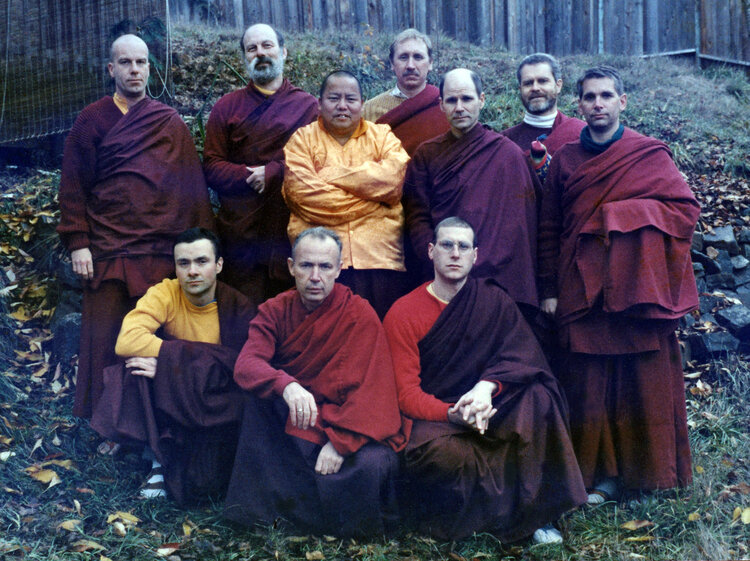 Michael completes a three year retreat
This is the men's retreat (there was a women's retreat as well). The retreat master was Lama Tsang Tsing, a Sikkimese Lama of Kalu Rinpoche. Michael is on the upper left.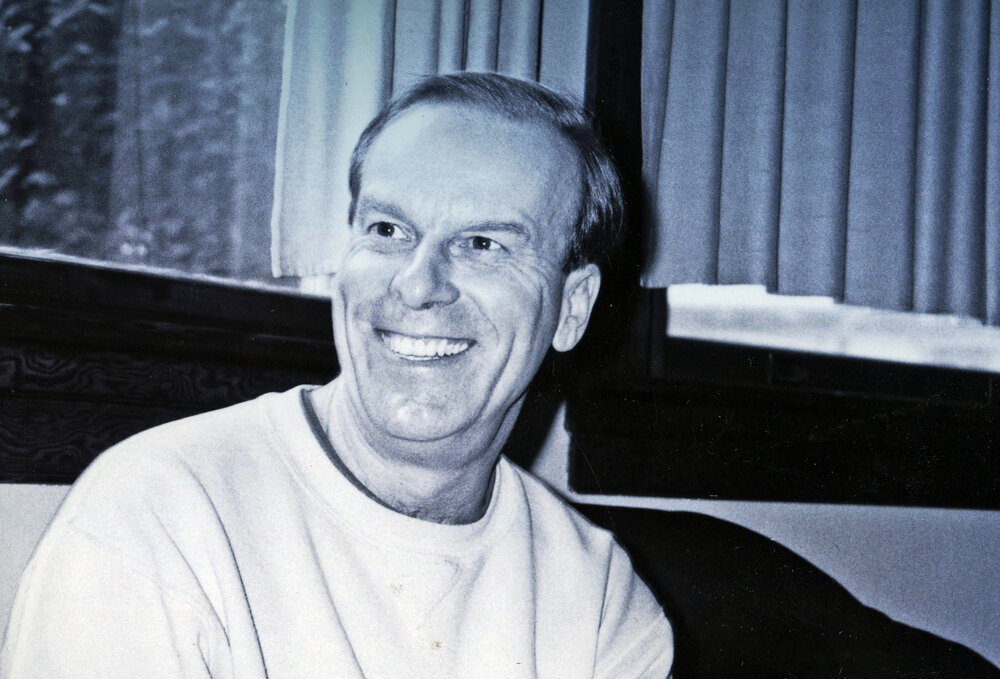 Lama Michael comes to Portland, OREGON from San Francisco to teach dharma.
Lama Michael had been working a secular job in the city. He arrived with his wife, Tara Sullivan, in Portland on April 1st.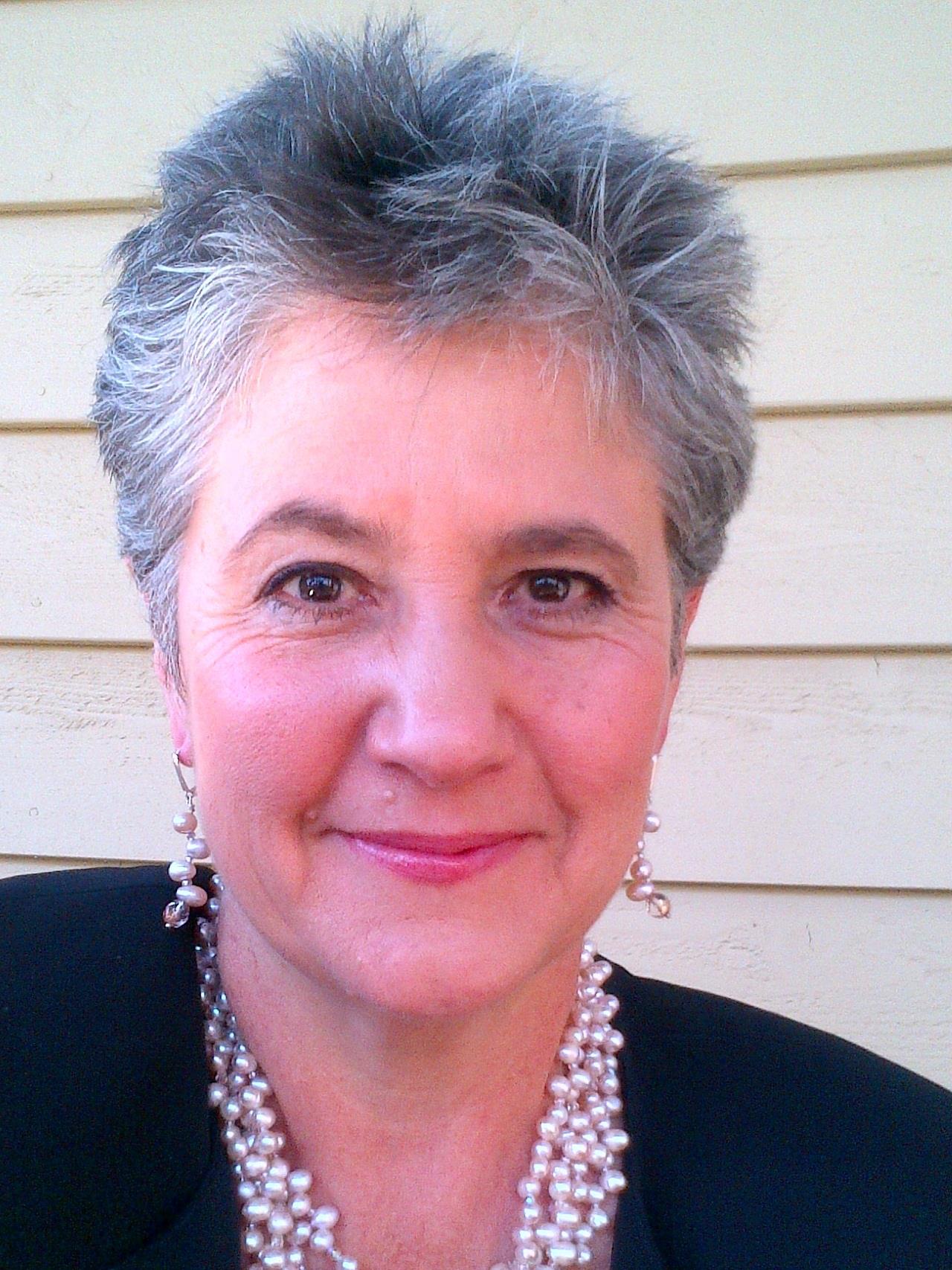 Julia King Tamang (Lekshe) takes refuge with Lama Michael
Julia took refuge from Lama Michael in a ceremony with four people: Her, Lama Michael, his wife Tara and Julia's son Jens. At this time, Julia worked at the University of Oregon as a teacher and administrator.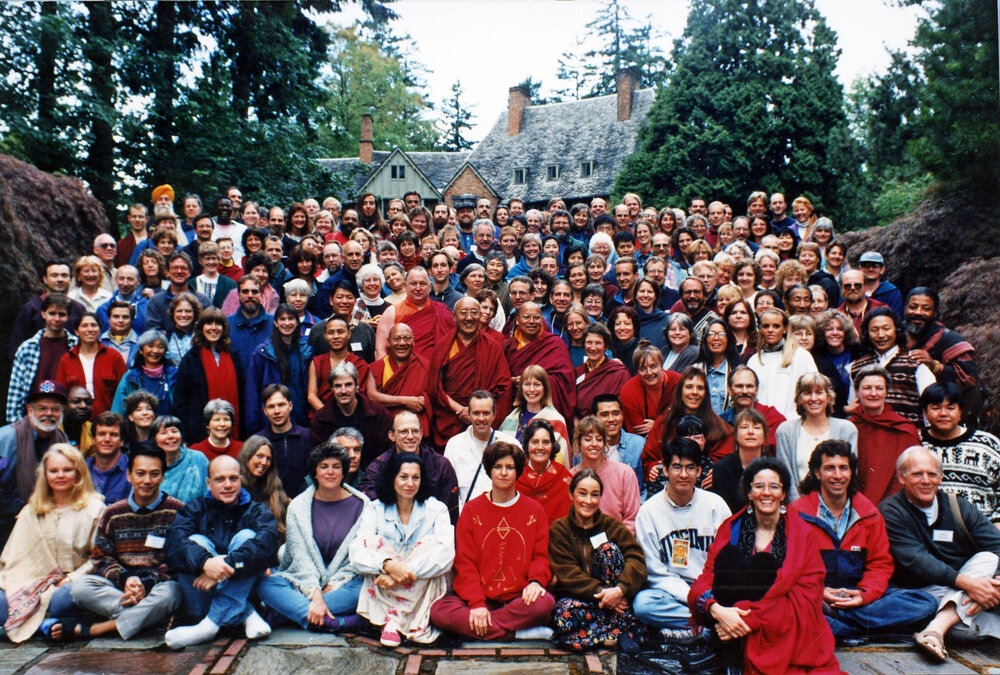 Kyabje Bokar Rinpoche visits Portland and teaches the Mahamudra Seminar

Kyabje Bokar Rinpoche Chokyi Lodrö was the second incarnation of his line. He was a meditation master of the Karma Kagyu tradition and inherited the position of main lineage holder of the Shangpa Kagyu school of Buddhism when Kalu Rinpoche passed away. (Bokar Rinpoche is in the middle, beside Khenpo Lodro Donyo Rinpoche. Lama Michael and Julia are in the top right row.)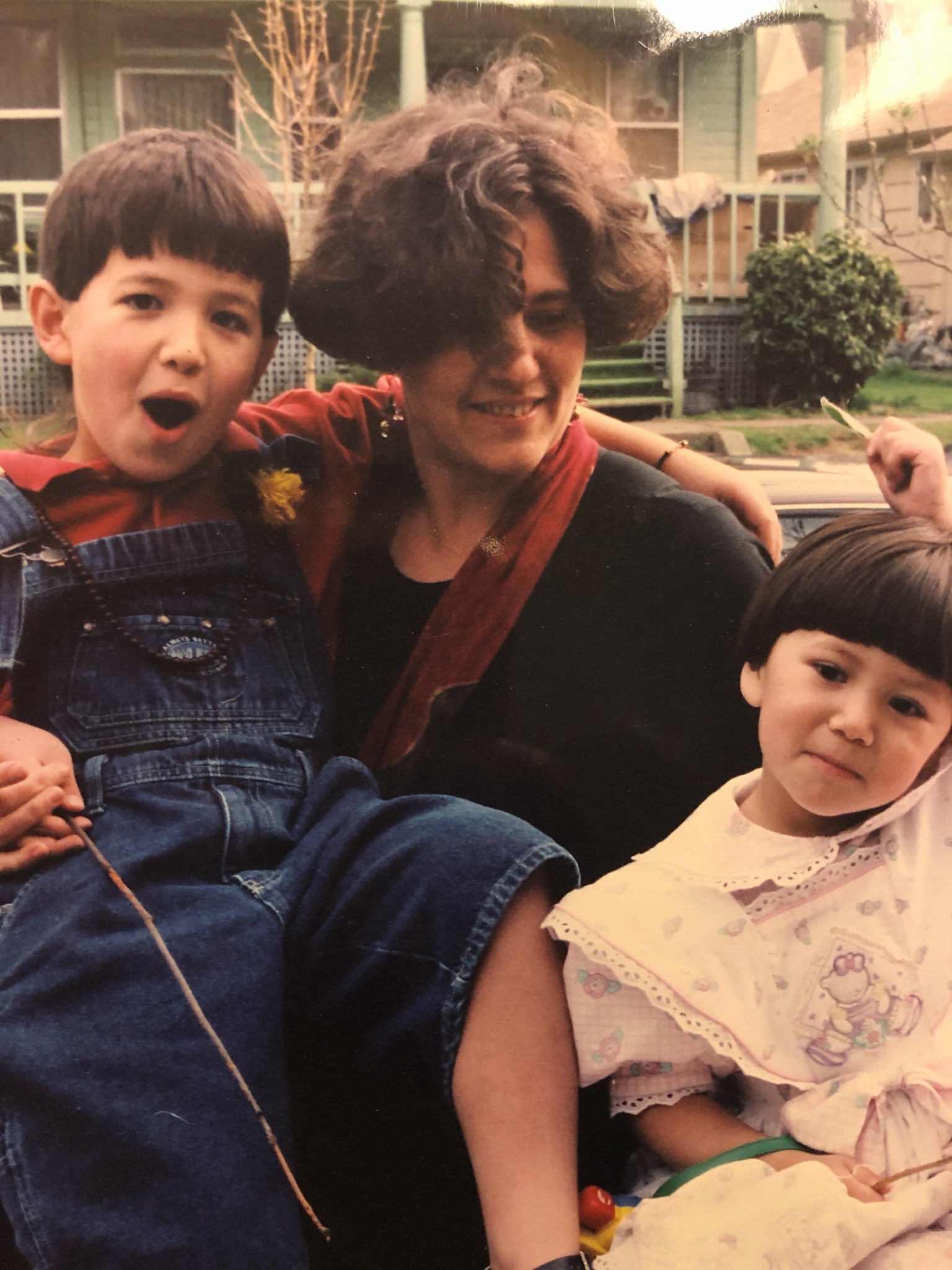 Lekshe authorized to teach by Lama Michael
Lekshe started the Children's Dharma Program and began to teach adults as well.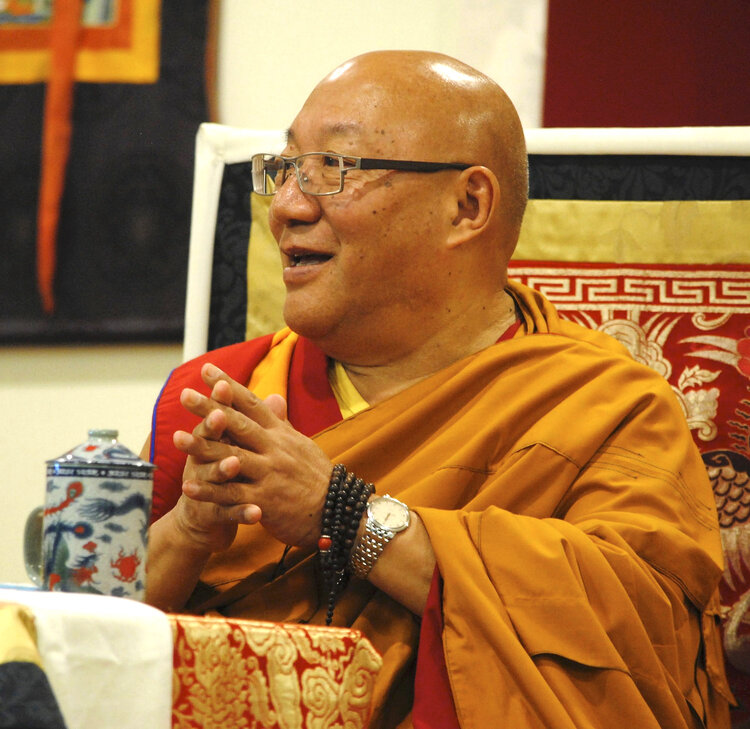 Bokar Rinpoche passed away, Khenpo Rinpoche became abbot of the monastery
Khenpo Lodro Donyo Rinpoche began expanding the monastery's many programs. See Khenpo Rinpoche's biography here.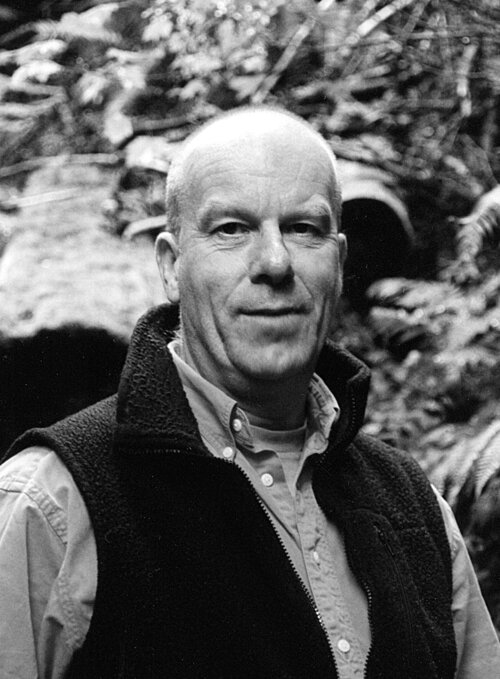 Lama Michael led a ONE year, cloistered retreat at Ser Chö Ösel Ling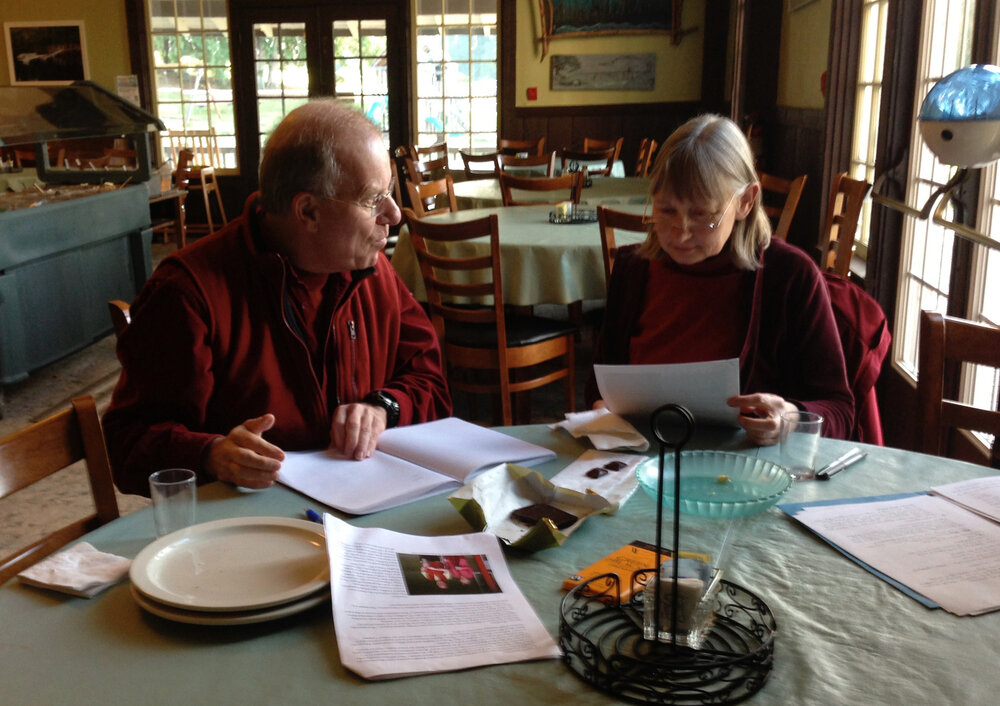 Lama Michael and Lama Tara conduct a 3+ year cloistered retreat at Ser Chö Ösel Ling, Lama Lekshe attends
Lama Tara of Victoria, British Columbia, is also a student of Kalu Rinpoche and Bokar Rinpoche.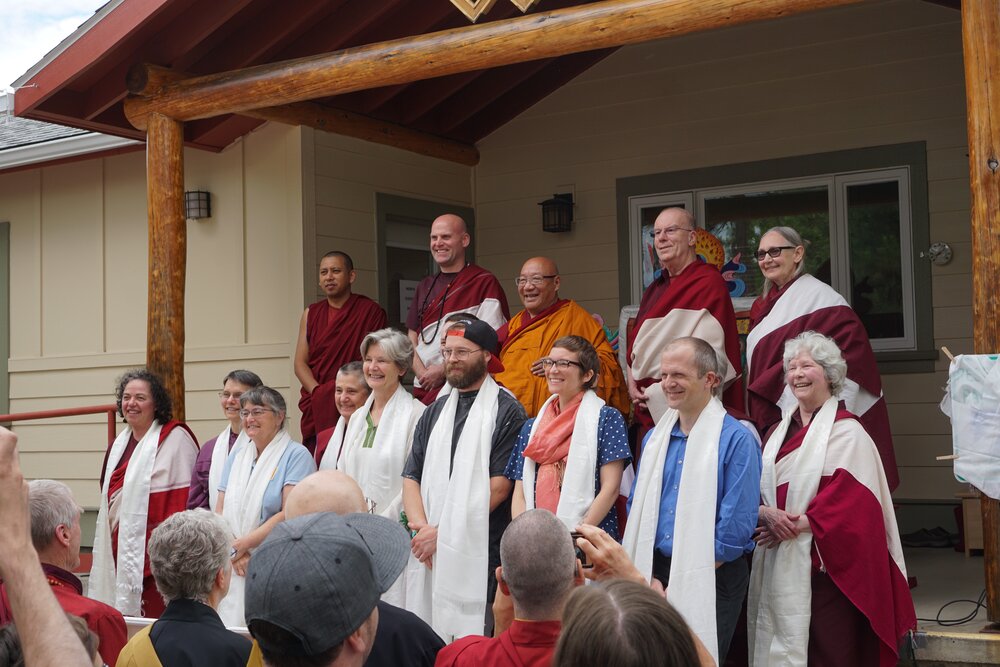 Lama Lekshe graduates FROM A 3-year retreat at Ser CHÖ ÖSEL ling
Lama Tara and Lama Michael are top right. Khenpo Rinpoche is top middle, and Lama Lekshe is fourth from the left in the front row. Not all the retreatants are visible in this photo.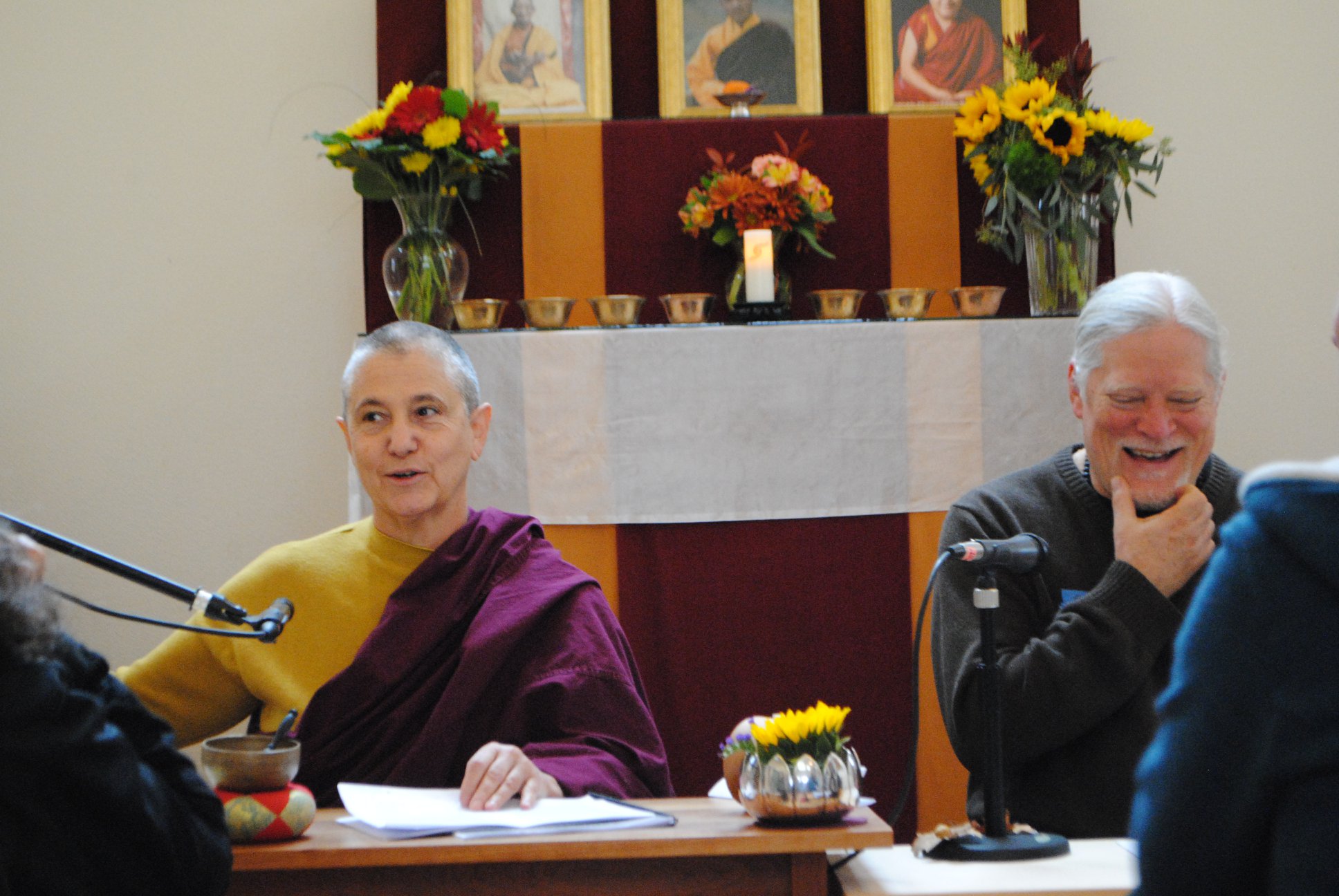 Lama Lekshe teaching Seven Points of Mind Training for the first time after her long retreat, alongside friend Tim Campbell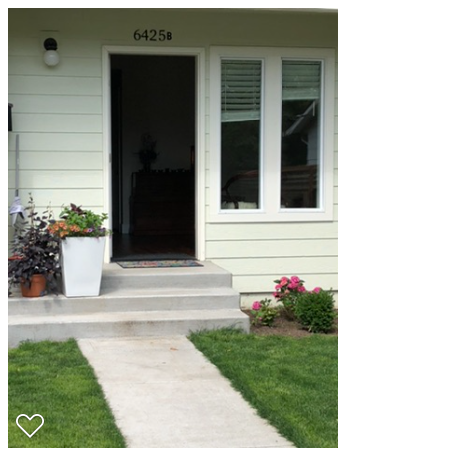 Students request Lekshe to teach again in a new community
Dekeling has its first summer of practice and classes in a tiny house in Portland. The house was open for meditation and classes on weeknights.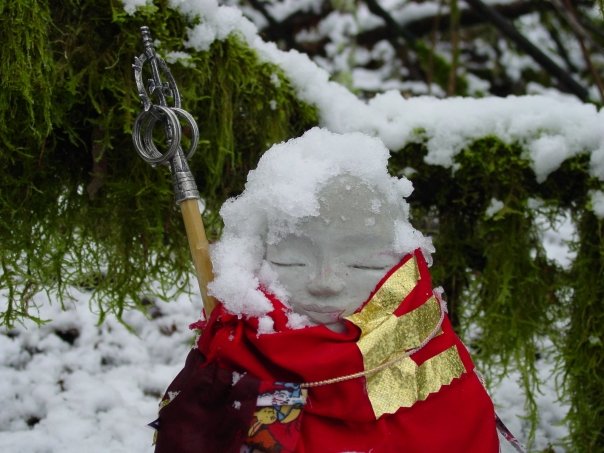 Lama Lekshe moved to the monastery at the invitation of the abbotts, long-time friends, and benefactors. She taught a couple of days a week in Portland, and then the COVID pandemic began. Dekeling immediately began streaming dharma programs from the monastery, with the help of the Great Vow Community.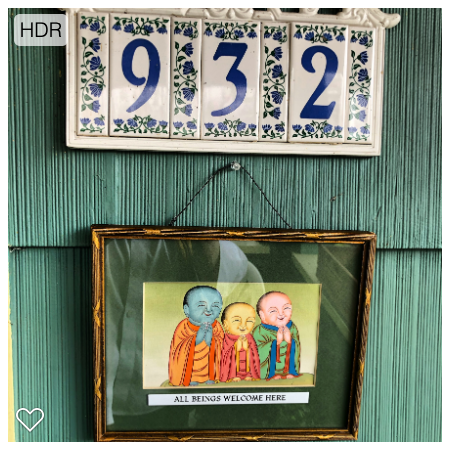 Dekeling found a new home in SOUTHEAST PORTLAND…and then in Northeast Portland
The pandemic continued. Lekshe moved to Southeast Portland and continued streaming from there. Dekeling now streams from Northeast Portland.