Cultivating the Vajra Heart: Compassion, Fearlessness, Wisdom and Love – a NEW Dekeling program series for 2022
Have you ever wondered if it's possible to lead a life deeply committed to spiritual awakening while maintaining existing commitments to your family, job and community? We believe it is.
This program is designed to give you the knowledge, skills and support to accomplish just that, guided by the framework of authentic Tibetan Buddhist principles and practices.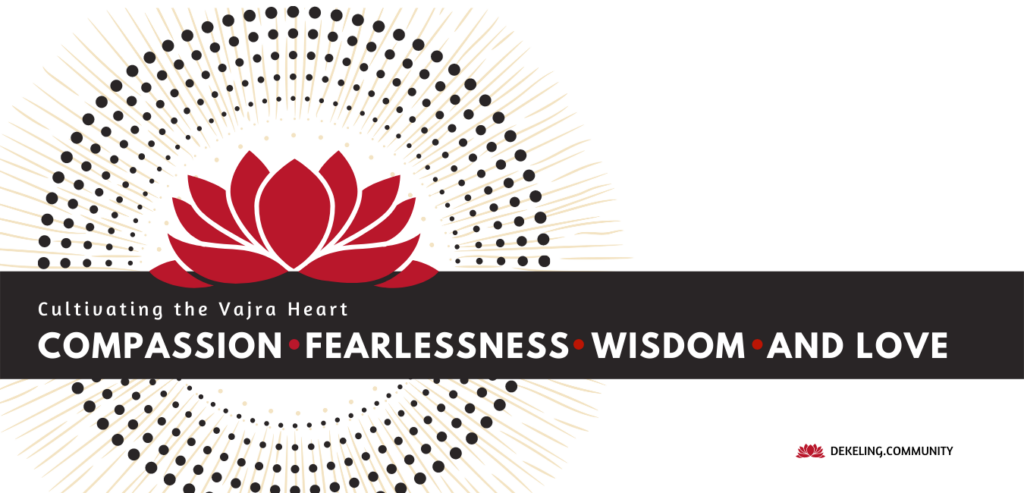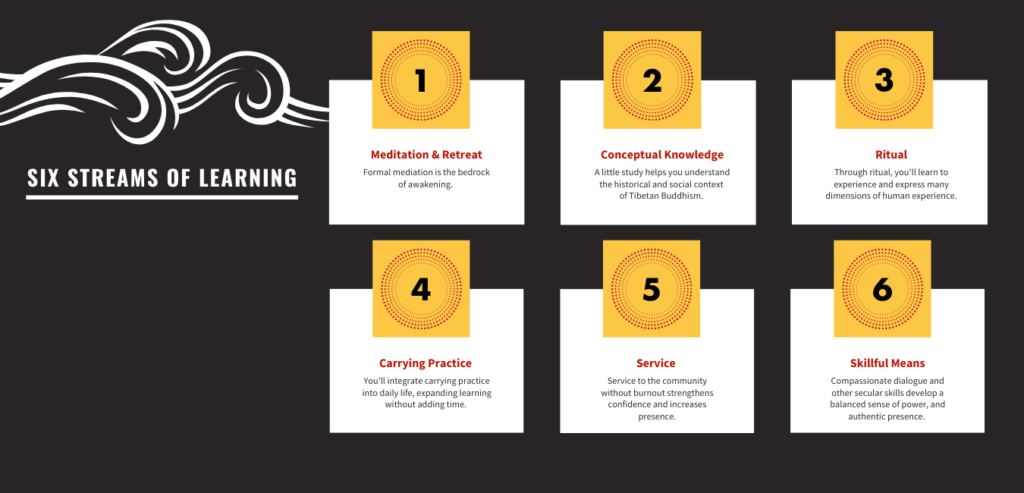 The first year of the Cultivating the Vajra Heart (CVH) program will begin in early winter, after the 2022 holidays. The program will use discussion, experienced-based learning and a variety of media-rich tools to lead students in an organized way through a graduated path of practice and study. As we do this, we'll cultivate the gradual shift of life's emphasis from conventional worldly success to a focus on awakening.
We have divided the curriculum into six 'streams', each nurturing specific experiences, knowledge, skills and habits. The six streams combined lay a firm foundation of view, ethics and action to create a dharma-centered life—and a strong personal skill set, to help mitigate the risk of spiritual bypassing.
Though anyone can engage in most of the curriculum on an ad hoc basis, there will also be the opportunity to participate a small, high-commitment cohort group who hold a shared intention to learn together across three years, both on Zoom and face-to-face. Participants in this group will commit to at least 3 hours a day of practice, five days a week, of study, reading, service, and so forth. Many of our community members already devote this much time to practice, and will find the focused integration useful. This is not an academic program. It is an intensive, practice-based training sequence to re-shape your life and understanding so that dharma practice gradually becomes the core activity of your life's expression.
To learn more, or to apply for a place in the cohort group, email Lama Lekshe at lekshe@gmail.com
To learn more about the program in general, be sure you sign up for our mailing list, which you can do at the bottom of this page—if you have not already.